Business owners often turn to virtual assistants for a variety of reasons, from administrative tasks to larger projects. But before you commit yourself, it's important to know the basics of what sort of contract is suitable for your needs. This post will teach you about the three types of contracts offered by a VA, as well as what makes them different and which one might be better suited for your needs.
Before we examine the three types of contracts offered by a VA, it's important to understand what sort of relationship you're entering into. Virtual assistants are essential "employees just like any other" in that they have their own business, payroll, and project management. However, they work completely remotely and can perform tasks at a more competitive rate than traditional employees in your local area. The only real difference is they must charge you per hour, rather than the more common flat rate. You can find a detailed explanation of how this works here.
In order to differentiate your relationship from an employment situation, all virtual assistant contracts will require the following:
A written agreement for employment that spells out all the terms of your relationship. This is best drafted by a lawyer to ensure you get everything you need and nothing more. A non-compete clause to keep them from working for any other business. A confidentiality clause. This ensures that any information you provide them is kept confidential.
Once you've established these basic terms, it's a good idea to determine what sort of contract you need. Virtual assistants can offer three types of contracts:
Per Project Contract:
If you have a one-time virtual assistant task, such as setting up your blog or writing a particular article, this is a perfect choice. They will complete this specific project and then move on to another employer. You get your task done and they move along. This contract is ideal for any project with a relatively short timeline such as a piece of content you want on your website within 24 hours or a report you need for an upcoming presentation.
Per Hour Contract:
This is the most common type of contract offered by virtual assistants, and involves charging you by the hour to complete certain tasks. The term of the contract can be variable, but it's important to examine the minimum and maximum hours in your agreement. Some virtual assistants will also ask for compensation for any time spent that falls outside the agreed-upon hours. This includes traveling to clients or dealing with administrative tasks.
Per Service Contract:
This type of contract is ideal for those with longer projects, such as content creation or online consulting. It clearly describes how long a project will take and what kind of services the virtual assistant will provide. Usually, this type of contract also has a minimum amount of work that must be completed before you will be charged. This is ideal for larger projects, such as writing a book, or creating an online course or webinar and it also provides a level of accountability. As you can see, all three contracts have their benefits and each should be considered depending on your needs. However, before committing to any contract you must clearly outline what project/s you're working on and how long the timeline is for each.
If you are in need of Virtual Assistants services then do not delay and contact us today.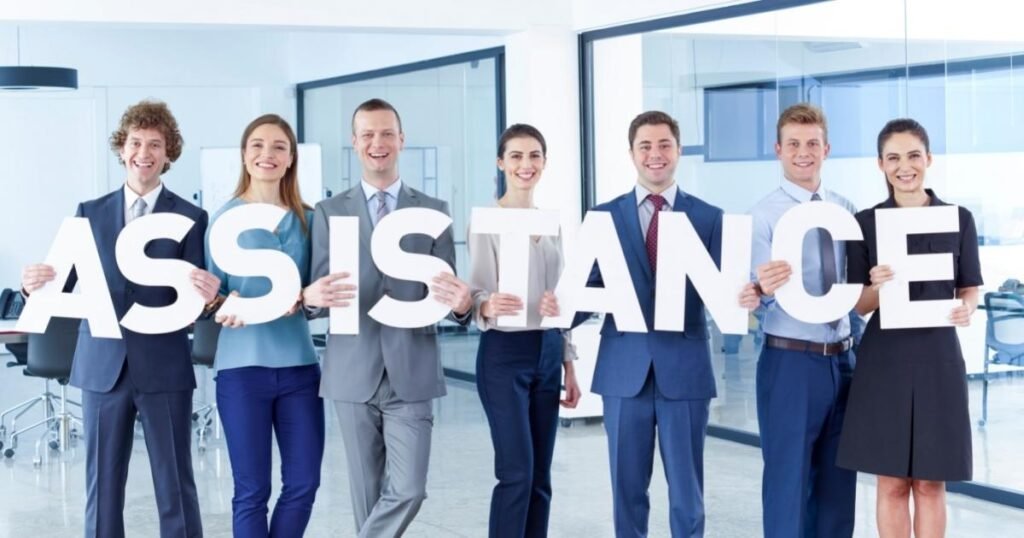 What is a Virtual Assistant or VA?
Before we get into anything else, let's first define what a Virtual Assistant (VA) actually is. According to Wikipedia, the term "Virtual Assistant" refers to a person who performs administrative and support tasks for an employer through the use of electronic systems. So basically, a VA does work that can be done by writing emails for you or applying for jobs on your behalf.
The best part of hiring a VA is that you can hire them for things you don't want to do or don't know how to do, but you still get their services at no cost since they are being provided through an online system. For example, if you have a small business, hiring a VA to type up your invoices can save you a lot of time and allows the person doing it to focus on the task they are good at.
I mentioned "electronic systems" above, but I will explain what I mean by that in a minute. For now, let's move on to how you actually find a VA.
Where to Find a Virtual Assistant or VA
There are multiple places you can find VAs but the one I recommend using is Upwork (formerly known as Elance). Upwork is a site where you can find freelancers or VAs willing to work online.
The best part about Upwork is that it is easy to use and they only charge 10% of freelancers if you decide to hire them. So if you are looking for an affordable way to find someone to help you with digital marketing, writing, research, or other tasks, Upwork is your best option.
Also, we have a team of virtual assistants if you need virtual assistant services then contact us today without delay.
How to Hire Virtual Assistants or VAs (And How to Pay Them)
In order to start the process of Hiring a VA, you will first need to open an account on Upwork. Once your account is created and verified by Upwork, you can start making "bids" for the services you are looking for. If someone else makes a bid for the same service before you do, however, it will be automatically increased so that it stands out from the others and is more desirable.
If you are the person who made the highest bid, you will be contacted by one or more of the various VAs on Upwork who offered to do your service. This is where you will be able to talk to them and decide whether or not they are a good fit for your business. Once agreed upon, work can begin.
How to Set Up Contracts with Virtual Assistants or VAs
If you want to make sure that your VA does a good job, contracts are necessary. I've used some VAs in the past who were great for a few months and then did crappy work for the last half of our contract. So I now use contracts as an incentive to follow through on a project until it is done well.
Of course, many people don't like contracts because they can make things seem more rigid than they actually are. But if you don't want to get into legal trouble or have any issues with your VA in general, using contracts is very important.
When drafting up your contracts, I recommend using a site called Rocket Lawyer. You can use this site to create your contracts and have an attorney review them for free. I think hiring a lawyer is overkill, but some people may prefer an official paper trail as proof of agreement if they ever went to court. Either way, Rocket Lawyer is easy to use and is my recommendation for creating contracts for freelancers or VAs.
How to Hire a Virtual Assistant or VA – Tax Considerations (if any)
Whenever you hire someone for a service, whether it's a VA or an employee at your company, you will need to consider things like how that person is treated for tax purposes. Specifically, you will need to make sure that you are claiming them as an employee on your taxes.
According to the IRS, a person is an employee if you control what they do and how they do their job. If you can make that claim with your VA, then you will need to:
Report them on your tax return as wages, salaries, and tips (in other words, as income). As of January 1st of this year, the Social Security wage base limit has been raised to $117,000.
(in other words, as income). As of January 1st of this year, the Social Security wage base limit has been raised to $117,000. Pay them an employment tax (usually half of the amount that would normally be withheld from your employees' paychecks).
(usually half of the amount that would normally be withheld from your employees' paychecks). You will also need to withhold taxes on any tips that you pay out.
That is a ton of stuff to consider if you've never hired anyone before. But luckily, there are some VAs who can help you with that. The VA I used from Elite Virtual Assistants will prepare all of your taxes for you and make sure that everything is done correctly. So if you have any questions about this, feel free to ask them.
How to Set Up a Payroll for VAs or Do It Yourself?
When it comes down to it, you can either set up a payroll system for your employees yourself or hire a VA and have them do it for you. I recommend hiring a VA because it is both cheaper and more cost-effective. Plus, they will take care of all of the tax issues and file all of the paperwork needed for your company.
But you may want to consider doing it yourself if:
You have taxes withheld from their paychecks in your mind. If you are not going to use a payroll service, then all taxes will be handled through a system like Paychex.
If you are not going to use a payroll service, then all taxes will be handled through a system like Paychex. You want to pay them once per week or per month (or other frequency). If you are going to pay them once per year, then you will have to set up a payroll system.
If you are going to pay them once per year, then you will have to set up a payroll system. You want to handle those taxes using your own software (since some software can be more complicated to use than others). If you don't mind using your own software, it's easier and cheaper (in most cases) to pay someone else and let them do the job.
How to Hire a Virtual Assistant or VA: The Wrap Up
Overall, hiring virtual assistants or VAs can be a great option if you need help with tasks that are time-consuming and take up most of your day. If you are running a business and having trouble maintaining everything, hiring someone to help you can make all the difference in the world. Or if your business isn't big enough to justify full-time employees, having someone to do some of the more tedious work can be extremely helpful.
The key is to do some research before hiring a VA and to understand what you are getting into. You might want to start out by doing small projects if you've never hired anyone before, just to make sure you work well together. And of course, be sure to check their reviews and background on sites like Upwork or Elance.
In the end, hiring a VA can make your life much easier and help your business grow at the same time. So if you think that that is something your business could benefit from, be sure to check out the links below.
Nick Eubanks Nick Eubanks is a personal finance blogger who loves helping people reach their financial goals. His goal is to help one million people take control of their money and live financially free. He writes about money-related topics like saving for retirement, getting out of debt, earning more money, and many other topics that will help you achieve your financial goals. If this sounds interesting to you, then please subscribe below and join his free newsletter. You will learn how to save more money, reach your goals faster and live a financially free life.