Drive Lucrative Results on the Right Channels
Are you looking for a Social Media Management Agency? We provide social media management services to help businesses effectively connect and engage with their target audience. At SEORDEV, Our team of social media experts will create custom strategies and content calendars tailored to your business goals, and we'll help you execute those plans flawlessly. We also offer ongoing analysis and reporting to show you the impact of our work and how we're helping you achieve your objectives.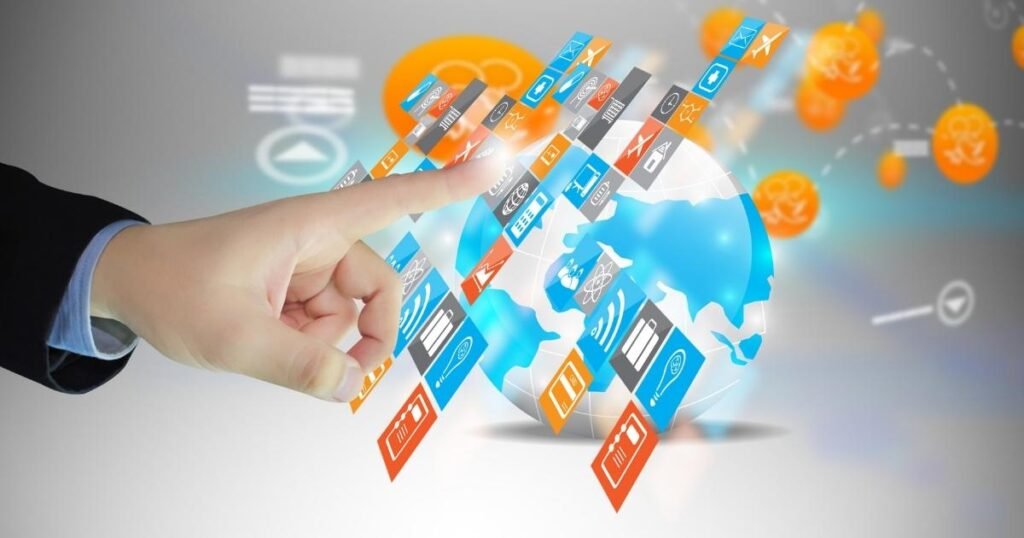 Whether you're looking to grow your brand awareness, generate more leads, or boost sales, we can help you accomplish your goals with social media management. 
What Is Social Media Management?
Custom Strategies That Promote Stellar Customer Engagement
Social media management is the process of handling an organization's social media presence. This includes creating content, monitoring and responding to comments and messages, analyzing social media analytics, and more. 
An effective social media management (SMM) strategy can help an organization build its brand, connect with customers and followers, and boost sales. It can also help to improve communication within the organization, and social media management tools can automate many of the tasks involved in social media management. 
There are a number of social media management tools available, and choosing the right tool for an organization can depend on a number of factors, including the size of the organization, its budget, and its social media goals.
SEORDEV takes a holistic approach when managing social media accounts for our clients. To deliver the best results, our social media management company uses both organic and paid solutions.
Integrated Processes for Maximum Impact
Social media marketing entails more integrated processes to ensure an interconnectedness between your customer, your content and your company. Simply sharing links to your content or web pages on your social channels is not enough if you hope to achieve results for your social media activities.
Aside from fully understanding and learning the social media management definition by heart, you should master its major processes, too. This will assist you in better understanding how to leverage social media marketing to gain a competitive advantage and effectively bolster your entire marketing strategy.
Here's what your social media management game plan must include:
Strategy Creation: The map or plan that outlines your social media goals and steps to reach them. It also includes a timeline and metrics to monitor progress.
Strategy is an essential part of social media management. It is the master plan. This helps you to envision how your business's social media management will look. You need to think about which platforms you should capitalize on, who your target audience is, what content you want to produce, key performance indicators (KPIs), and what social media management software you should use.
Inbound Engagement Monitoring: The process of responding and questions to all social media profiles and content, as well as continuing the conversation started by fans
According to studies, two-thirds (or more) of consumers want to connect with brands. Therefore, it makes sense to try to facilitate two-way communications whenever possible. This applies to all social media platforms, regardless of whether you are using Instagram management services or exploring TikTok solutions that use mostly video content.
Analytics Monitoring: The gathering and checking data against metrics in order to achieve results
Data can drive your multi-location, corporate, or franchise social media campaigns. Monitoring important metrics can be done on the platforms you choose, including engagement metrics (likes and shares, comments, impressions, click-through rates, and click through rates (for targeted social advertising).
Why Businesses Need Social Media Management
Online Solutions That Make Your Brand Stand Out
Social media is an integral part of any digital strategy, marketers and business owners know this. Social media is often addressed at the start of a brand or business.
However, social media marketing is not a simple task. There are many elements you need to understand and implement in order to be successful on social platforms.
You should consider how small businesses can manage social media. This includes creating a strategy, scheduling high-quality content, responding to customer comments, engaging with users, and setting up paid advertising campaigns.
It demands its own budget, tools, and even a team consisting of strategists and specialists.
Social media management is all about balancing all of these moving parts.
Many businesses find it difficult to give up the fullscope Facebook and LinkedIn management services. It is unlikely that additional costs such as YouTube management and Pinterest management services will be considered. Each platform requires a certain amount of bandwidth that many businesses don't have.
SEORDEV Social Media Management Benefits
Social media management can be a great way to improve your online presence and connect with potential customers. 
Here are some of the benefits of social media management:
Improved online visibility: With social media management, you can ensure that potential customers see your brand. By creating and sharing relevant content, you can attract new followers and likes, which can help to improve your online visibility.
Greater engagement with customers: Social media provides a platform for two-way communication, which means you can engage with your customers and build relationships. Through social media management, you can respond to customer queries and complaints and provide valuable information and updates about your products or services.
Increased sales: social media management can help to increase sales and conversions by directing traffic to your website or online store. By sharing links to your latest products or special offers, you can encourage customers to make a purchase.
Improved customer service: social media can be used as a customer service tool, providing a quick and easy way to respond to customer queries and complaints. By monitoring social media channels, you can resolve issues quickly and efficiently.
Enhanced brand awareness and reputation: social media management can help to improve your brand awareness and reputation. Creating and sharing high-quality content can increase your reach and build trust with potential and existing customers.
Social media management can offer numerous benefits for businesses of all sizes. Social media management could be the answer if you're looking to improve your online presence and connect with potential customers.
The Smart Choice Is To Invest in a Skilled Outsourced Team
Employing a social team that has experience and success in deploying social campaigns and strategies for your business will be a benefit.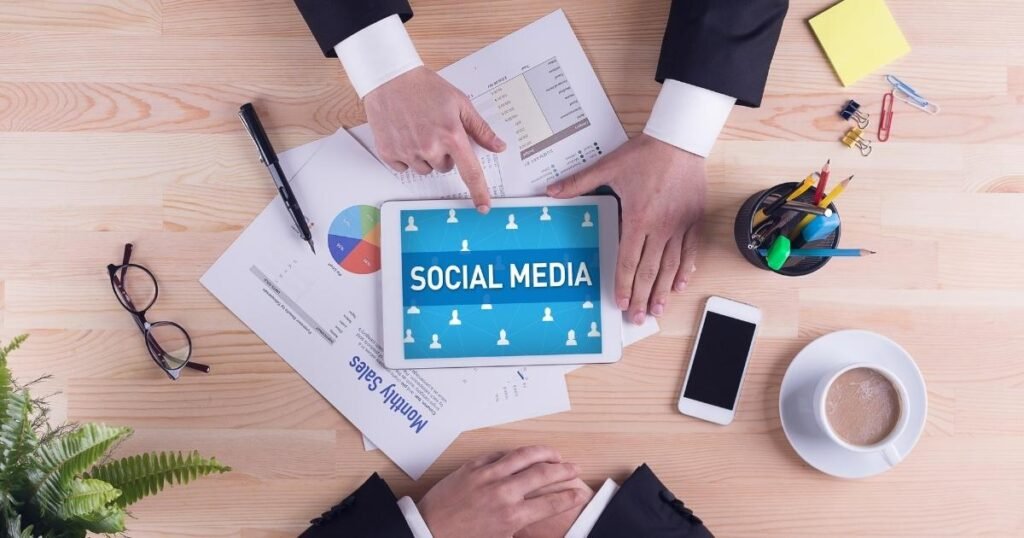 Software and tools are preferred by many professionals. While the best social media management tools can streamline your process, Alyssa Tear (SEORDEV's senior manager for organic social media), said that these tools don't replace expert knowledge. SEORDEV can provide you with a social media and content marketing expert who will align their efforts with your overall marketing strategy to deliver content that speaks directly with your target audience. This will drive reach and engagement.
We are a leader in social media management and offer a comprehensive social marketing service for all businesses.
How top social media marketers achieve their clients' goals:
Your content is customized to meet the preferences and needs of your target audience.

Never miss an opportunity to answer questions or continue conversations with fans or customers.

You have carefully budgeted and managed your social media budget.

Depending on your priorities, you can divide your social media management package into paid and organic.

Multi-channel efforts can be unified while nuances can still be applied.
5-Star Social Media Management Strategies You Can Rely On
Gain Exceptional Returns From Expert Organic and Paid Efforts
Clients from various industries have validated the efficacy of SEORDEV's platform marketing techniques for more than 15 years. Thanks to our results-driven approach, we have established ourselves as a leader among social media management businesses.
Our account managers, strategists, and specialists work enthusiastically to implement our small and large business social media management strategies. Because of this, the outcomes are even better than anticipated.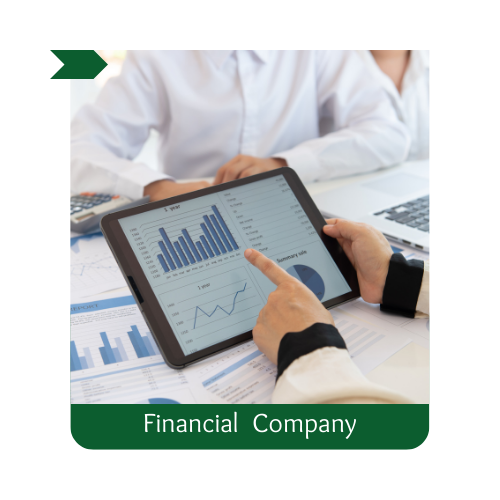 Twitter Impressions: +74,500 monthly average
We were hired to conduct organic and paid campaigns by a financial solutions provider to establish an online community for their clients, better engage target groups about their solutions, and convey their brand's narrative online. In just ten months, our social media management company achieved these results:
2,000 new Facebook Organic Engagements every month

Followers on Instagram have increased by 30% month over month (MoM)

Facebook/Instagram CTR: +11.5 percent higher than the average CTR.
Instagram Engagement: +180%
Our social media management agency was hired by a retailer and producer of outdoor shades to help grow their online following and interaction. The client has achieved the following milestones since the relationship began:
Impressions on Facebook have increased by 78%.

In April 2020, the company will have sold the most units in a month in its seven-year history.

May 4, 2020: Company's most important day in unit sales ever.
Impressions: +188,598 month-over-month (MoM)
A restoration company chose SEORDEV's over our rival social media management agency, entrusting its Facebook advertising efforts to us. This is what the Social Media Manager website dashboard showed after just one month:
Total Clicks: +82% MoM

Cost-per-Click: -42.8% MoM

Click-through Rate: +22.4% MoM
Organic vs Paid Social: What's the Difference?
Choose the Right Channels and Tactics That Work for You
Which one is better for you? It is important to understand the differences because not all "social media management near you" agencies will be proficient in either strategy. These two social marketing strategies can often be used together to complement your strategy.
These are the two types of social media management strategies. Here's how to define them and how they can be used in a strategy.
Organic Social: Use social media's free tools to increase brand awareness and post content that engages customers.
Also, remember that compelling and relevant content can increase your chances of being found in search engines queries.
Paid social: These are paid ads and sponsored messages that are placed on social media in order to reach specific users and increase your reach.
Tear (organic), and Czeszewski(paid) were also social media managers. They listed the main goals of social media management according to type.
Our social media managers Tear (organic), and Czeszewski(paid) listed the main goals of social media management according to type.
Do you want to focus on one or both of these? Or do you need both? Tear stated that it can be difficult to get content out there without a budget. Brands should remember that organic social is worth the effort and the rewards are well worth it. However, a small budget can be helpful in launching your campaign. Partnering with an agency or expert that can handle both organic and paid social media campaigns is a smart move.
SEORDEV has both paid and organic social strategists to match clients with the right expert for them. We help you choose the right platform to grow your business, track results and make adjustments based on that data. Partnering with us will be more cost-effective and efficient in the long term.
Types of Social Media Management for Business Owners
A Trusted Partner for Companies of All Shapes and Sizes
Social media management agencies that are the best can customize any solution for your niche. This includes organic Facebook and Twitter.
Instagram marketing to YouTube and twitter advertising. SEORDEV's comprehensive research helps us to identify the right social platforms for your industry, the overall strategy, and the targeted campaigns that will work for you.
Although there may be one universal definition of social media management, different industries will adopt the components that best suit their needs. Our social media management service includes:
Our social media management service includes:
Social media management for small businesses. Franchise social media management. Enterprise social media management. Social media management for multiple locations
Sometimes, we partner with other digital marketing agencies to help their clients increase their presence on social media. They do this by using our white-label social-media management packages.
This is our unique social-media management for agencies offering. It allows us to support digital marketers who are still building their social management teams.
Social Media Platforms SEORDEV Helps Manage
A strong social presence will help you reach your niche market audience
Different platforms require different strategies. We are a social media management company that has won numerous awards. We have a diverse portfolio that allows us to help those looking for an Instagram management agency. Our greatest strength lies in our ability to tie everything together to get the best results.
SEORDEV Social Media Management Services
Trends and Tactics You Can Trust to Deliver Qualified Leads
Why choose SEORDEV for Social Media Management
Flexible Social Packages Designed To Meet Your Growth Goals
Social media management can be difficult, so small business owners are increasingly choosing to work with experts. This requires a lot of time and attention. SEORDEV can cater to all your needs, regardless of industry, budget, or size.
Through nearly two decades of experience in social media marketing, we aim to share with clients the knowledge gained from each step. You are done searching for "social media management near you" Our data-driven professionals will manage your social media accounts and guide them towards your desired results.
Here are some benefits that you will enjoy:
Please Submit Your Enquiry
We Response Within 10 Minutes