Send Targeted, Well-Timed Messages and Increase Your Brand Engagement
SMS marketing is a form of marketing that uses SMS (Short Message Service) to send promotional or transactional messages to customers. SMS marketing can be an effective way to reach out to customers and promote your product or service.
SMS marketing can be used to send coupons, special offers, and promotions to customers. It can also be used to send reminders, alerts, and notifications. SMS marketing can be an effective way to reach out to customers and promote your product or service.
When used correctly, SMS marketing can be a powerful tool to reach your target audience. If you are thinking about using SMS marketing for your business, there are a few things you should keep in mind:
SMS marketing should be used to supplement other marketing channels, not replace them.

SMS marketing messages should be short, sweet, and to the point.

SMS marketing campaigns should be targeted to specific demographics and customer segments.

SMS marketing messages should be sent at a time when they are likely to be read and responded to.

SMS marketing campaigns should be monitored and tweaked regularly to ensure they are effective.
If you keep these things in mind, SEORDEV SMS marketing services can be a great way to reach out to your target audience and promote your product or service.
Ensure Fast and Reliable Customer Communications
New technologies make it possible to have 24/7 customer relations in today's digital age. However, as technology improves, customers are more interested in authentic brand interactions. These interactions should not be automated and have a human touch.
Text messaging marketing is an affordable marketing tool that allows you to connect with customers and generate new business via instant, personal communication.
Short messaging service, or SMS Marketing, is a basic text messaging service that sends messages, announcements, and other messages to targeted audiences via opt-in, permission-based text messages.
Brands must obtain explicit consent from customers through contest entries, online opt in forms or texting a specific keyword or shortcode. It is illegal to use promotional text marketing campaigns without this consent.
SMS Text Marketing Regulations in the U.S.
Text message marketing is subject to the same regulatory compliance laws that email and phone communications. These regulations differ from country to country. The Telephone Consumer Protection Act (TCPA) in the United States defines, modifies, and manages legal compliance for SMS messaging marketing.
Businesses that use text marketing must follow the TCPA or other industry guidelines.
Based on the location of the recipient, check for the legal age to consent.

Before sending an automated message, get the recipient's express written consent.

Clear information should be provided about the purpose of the SMS marketing campaign.

Inform subscribers about the expected number of messages per week or month.

Inform subscribers that they may have to pay fees if they sign up for a particular program.

Clear instructions for opting out

Avoid using SMS mobile marketing content that is prohibited (e.g. H.A.F.T. – Sexual, Hate, Alcohol and Firearms and Tobacco. ).

Only communicate during business hours
What Is the Penalty for TCPA Violations?
In the Telephone Consumer Protection Act, there is a penalty for violations of this act. Here's what you need to know.
A TCPA violation can be punishable by up to $16,000 in damages and $100,000 in penalties per incident. More specifically, it could be penalized with a fine of up to $500 for each violation or imprisonment for up to one year per violation.
Many people would imagine one penalty for TCPA violations, but in reality, there are two. The first penalty is a fine of up to $16,000 per incident. The second penalty is a jail sentence of up to one year for each violation.
The TCPA is intended to protect consumers from abuse. If someone calls your business and you feel intimidated or threatened, it's almost impossible to prove your case in court against such extortionist methods. That's why the TCPA was made.
SEORDEV Will Ensure That Your SMS Marketing Campaign Is Compliant With TCPA
SEORDEV Internet Marketing Agency, a trusted provider of text messaging marketing services, is dedicated to helping businesses across all industries harness the power of SMS marketing to gain loyal customers and generate high-converting leads. Numerous companies have increased their customer awareness and strengthened brand relationships with our SMS marketing service. We can help you do the same!
Our text marketing company can help you get the most out of SMS mobile marketing.
How Does SMS Text Marketing Work?
Grow a Strong Mobile Opt-In List
SMS text marketing is a form of direct marketing that allows businesses to send promotional messages to customers via SMS (short messaging service). SMS text marketing can be used to promote special offers, new products or services, or to keep customers updated on what's happening with your business.
SMS text marketing is an effective way to reach out to customers and promote your business. Here's how it works:
businesses send SMS messages to customers' mobile phones

customers can opt-in to receive SMS messages from businesses

SMS messages are sent to opted-in customers

customers can reply to SMS messages, allowing businesses to interact with them directly
SMS text marketing is a quick and easy way to reach customers. It's also an effective way to promote your business and keep customers updated on what's happening.
If you're considering using SMS text marketing for your business, there are a few things to keep in mind. First, ensure you have the customer's permission to send them SMS messages. Second, keep your messages clear and concise. And finally, make sure you offer customers the option to opt out of receiving SMS messages from you at any time.
4 Key Steps to SMS Mobile Marketing Success
1. Find the Best Text Marketing Platform for Your Company
There are many cloud-based text marketing tools available today. You need to choose an SMS marketing platform that connects with your audience.
Klaviyo is used by our SMS marketing company to deliver successful mobile text marketing campaigns.
Klaviyo offers a number of competitive pricing plans and features. It is a great text marketing tool. We work closely with partners to maximize the SMS features of Klaviyo.
Notice: Klaviyo Services is charged an additional fee in addition to SEORDEV SMS Marketing Service Fees.
2. Apply for an SMS Short Code
A shortcode is a phone number that has 5 or 6 digits and can be used to send bulk SMS marketing messages in a shorter time. Shortcodes for SMS are available to be leased in the United States and cannot be purchased. You can lease vanity or random short codes, depending on your preference.
The Short Code Registry randomly selects a random short code, also known as non-vanity shortcodes. It is a text number of 5 or 6 digits. A non-vanity short-code lease costs $500 per month, which is the most affordable option.
On the other hand, a short vanity code is a number you have chosen specifically for your brand and costs $1,000 per month.
Klaviyo allows you to send SMS via shortcodes and toll-free numbers (the U.S. and Canada) or alphanumeric sender I.D.s in the U.K.
3. Manage Your SMS Consent Opt-Ins
Before you send out text messages advertising or other SMS campaigns, confirm that your recipients have been permitted to send automated messages. To avoid violating your rights, remove anyone without confirmed permission.
Our SMS advertising specialists will request your opt-in list during our strategy call to ensure we comply with all applicable regulations. Only clients who have agreed to receive text message advertising from us can use our text messaging marketing company.
4. Craft Your Message and Track Results
Text marketing companies often use pre-saved templates with personalization tags to streamline the process. A personalization tag allows you to insert the recipient's information (such as their first name) into every message. Even if you are running bulk SMS marketing campaigns, this makes every text message personal and unique.
Text marketing messages can be limited to 160 characters. Be sure to keep your message short. A link to your landing page may be included in your message.
After you have launched your SMS advertising campaign, track your performance and make any necessary adjustments to your next campaign.
Why SMS Marketing Is Important
Facilitate Ongoing Brand Conversations
SMS marketing services let you send personalized messages to your target audience at the right time to show that you care about their brand experience. This allows for stronger brand relationships which will lead to business success.
More companies are turning to text marketing services for business growth. Don't be left behind.
These are a few reasons why investing in text messaging marketing services is smart for your brand.
How SEORDEV Connects With Your Customers With SMS Marketing
Personalize Your Customer Experiences
Their circumstances and needs determine SEORDEV Internet Marketing Agency's engagement level with clients. We offer a range of text marketing services, from fully managed campaigns to ongoing support and guidance.
If you're not sure how text message advertising or bulk SMS marketing works, don't worry. Here's how our text message marketing company uses SMS text marketing to engage your target audience and generate lucrative results:
We Get to Know Your Brand
After you sign up for our text messaging marketing service, we will give you a brief overview of SMS/MMS messaging usage and identify campaign needs.
We Implement Text Marketing Best Practices
The next step is campaign development and setup after a thorough analysis. You can either create your message yourself and let us handle marketing, or you can entrust our SMS marketing company with the creation of the content.
We determine the time zone of your contacts and send messages at the appropriate times to ensure that we reach them as quickly as possible. SMSGlobal states that bulk SMS marketing campaigns are most effective between 10:31 AM-11.29 AM and 2:34 PM-3.27 PM.
Spam is a big no-can-do for SEORDEV. As a trusted text marketing company, we follow all regulations and best practices set by the governing authorities to protect your business.
We Monitor Your SMS Campaign Performance
Our SMS marketing company offers SMS marketing via Klaviyo, our partner platform. We can easily schedule and manage your SMS campaigns and keep track of your analytics. We track SMS-specific metrics such as click and conversion rates, revenue per recipient/message, and opt-outs.
These metrics help you improve your next text message marketing campaign.
What Is Geofencing Marketing?
Drive More Mobile Reach Through Granular Localization
SMS marketing has the advantage of being able to send messages specific to a particular location through geofencing marketing.
Geofencing Mobile Advertising or Geofencing Marketing is a type of location-based marketing that targets brands' SMS advertising and content delivery according to a geofence. A geofence refers to the boundaries of your target area. It could be a specific country, city, zip code, or mileage range surrounding a physical location.
Geo Targeting and geofencing should not be confused. Geofencing mobile marketing is a method of creating a virtual fence around the area you wish to trigger messaging.
Text marketing companies send messages based on location and behavior in geotargeting.
Are you looking for more information about geofencing mobile marketing? Our text marketing company will guide you through the process of developing geofencing advertising campaigns.
How Does Geofencing Mobile Advertising Work?
Attract Customers With Timely, Location-Relevant Ads
Geofencing mobile advertising serves geofencing ads to customers that enter a specific area. A customer may be able to receive SMS geofencing ads allowing them to take 30% off select products if they are within a certain distance from your shop.
Still confused? To help you, our text marketing team has simplified geofencing advertising. Here's how it works.
1 Invite Customers To Join Your SMS Geofencing Marketing List
Top geofencing companies know that SMS opt-in is the first step to text marketing. To move forward, you must ask customers' permission to use their geofencing location for mobile advertising.
2 Track People in the Radius You've Established
After you have received permission, the next step will be to track your customers' locations. In most cases, geofencing companies will only need to track their customers' locations once daily and at a certain time for a campaign.
3 Send Targeted Geofencing Ads Straight to Their Mobile
Geofencing advertising companies usually pre-program geofencing ads. When subscribers are in your geofence, they will receive a text message alert about your brand promotion.
Best Text Marketing Practices for Geofencing
Boost Your Retail Foot Traffic and Increase Sales
Many businesses are now using geofencing services offered by top geofencing firms to increase their customer base and drive them to their physical locations, from small shops to large enterprises.
You can get the most from your geofencing text-marketing services by:
Establish a Precise and Hyper-Local Geofence
Companies that offer geofencing recommend setting a radius near your store's location. Experts in text marketing advise that geofencing mobile marketing should be done within 5 minutes of driving distance.
Personalize Your Geofencing Ads
Reputable geofencing marketing companies agree that getting creative with geofencing ads for bulk SMS marketing services can be challenging. However, you can still segment your receivers into different groups and tailor your message based on these categories to provide a more personalized brand experience.
Perform A/B Testing
Reputable geofencing companies admit that getting creative with geofencing advertising for bulk SMS marketing services can be difficult. You can segment your recipients into different groups to tailor your message and provide a more personal brand experience.
Set Strategic Geofences
Geofences are usually placed close to the store. This shouldn't limit your options. Geofencing experts recommend putting geofences at landmarks close to your store or your competitor's. This will increase your chances of attracting more customers.
Send Geofencing Ads at Optimal Hours
Your subscribers should be notified when your geofencing ads are best sent. Geofencing marketing companies say that while your creativity is free, it is important to consider industry regulations and "happy hours," which will be most beneficial for your customers.
Mobile marketing via geofencing is too important to ignore. Get more customers to your store by using our geofencing SMS marketing services!
Showcase Your Brand Offering More Effectively
Multimedia Messaging Service (MMS) marketing is a form of mobile marketing that uses MMS to send consumers images, videos, or other multimedia content. MMS marketing can be used to reach customers with a wide range of mobile devices, including smartphones, tablets, and feature phones. 
MMS marketing campaigns are typically used to promote products or services but can also be used for other purposes, such as brand awareness or customer engagement. MMS marketing messages can be sent directly to consumers or embedded in websites, apps, or other digital content.
MMS marketing is a relatively new form of mobile marketing. Still, it is growing in popularity due to the increasing number of MMS-enabled devices and the high open rates of MMS messages. MMS messages have an open rate of around 98%, much higher than the open rates of email and SMS.
If you are considering using MMS marketing for your business, there are a few things to keep in mind. First, MMS messages are limited to around 300kb in size, so you'll need to keep your content short and sweet. Second, MMS messages can be expensive to send, so you'll need to ensure your campaign is targeted and relevant to your audience. 
MMS marketing is a great way to reach your customers with rich, engaging content. MMS marketing is worth considering if you're looking for a new and innovative way to market your business.
How Does MMS Marketing Work?
Help Your Target Audience Recognize Your Brand's Value Proposition
If you're thinking of sending MMS messages to your subscribers, you need first to gain an in-depth understanding of what MMS messaging is and what it entails:
MMS Message Character Limit
MMS messages are not limited in character count like text messages. However, they can be sent in different lengths depending on the service provider. MMS marketing service lets you provide more information about your brand to your subscribers.
MMS Media Content Options
You can send unlimited text messages but include other types of content in your MMS messages. These include animated images(GIFs), videos, photos, audio clips, and virtual business cards.
MMS Subject Lines
A benefit of MMS messaging is that you can include a subject line to your MMS messages. The subject line of MMS messages is usually displayed in bold font on most mobile devices to make it stand out from other text. MMS marketing service providers recommend limiting your subject line's character count to 40 characters, the maximum length supported by mobile devices and wireless carriers.
MMS Marketing Costs
MMS messages can be used to send different media content. MMS marketing is, therefore, more expensive than text marketing. MMS marketing campaigns are typically 2-3X more expensive than mobile text messages. This is because MMS messages are more flexible and visually appealing.
MMS marketing has been a boon for all industries over the years. Are you ready for your MMS marketing campaign to be launched? For more information on text marketing, get in touch with us.
SMS Marketing vs. Email Marketing: Which Is Better for My Business?
Determine the Best Way to Win Your Customers' Attention
Email marketing and SMS marketing are two popular marketing strategies used by companies in all industries to build stronger client relationships.
Email marketing is an online marketing strategy that leverages email service providers (ESPs) to send automated email promotions and announcements. It allows for hyper-personal communication. This allows thousands of businesses to connect with customers and builds customer loyalty. According to Campaign Monitor, approximately 64% of small businesses use email marketing to reach customers.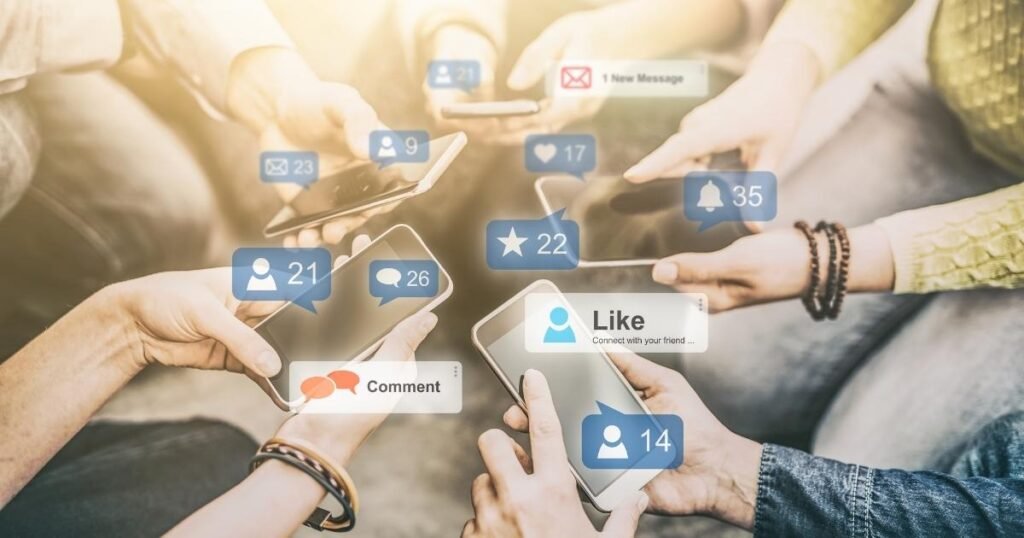 SMS/MMS marketing is a fast and affordable way to share brand announcements, promotions, and other updates with customers. This method does not require a mobile app download or an internet connection to send messages. It reduces costs substantially.
You can increase brand engagement and customer relationships by integrating SMS and email marketing into your marketing strategy.
SMS Marketing Is Best For:
Time-sensitive messages

Personalized brand conversations

Succinct alerts and notifications

Cultivating relationships with engaged customers
Email Marketing Is Best For:
Long-form content marketing

Image-heavy content

Referenceable information that can be saved for later use

Shareable content with multiple CTAs
Incorporate both strategies in your marketing efforts to launch a series of lead generation and nurturing campaigns that will help you grow your revenue. SEORDEV's SMS/MMS services will help you nurture leads and land more sales.
Why Choose SEORDEV for Your SMS/MMS Marketing Services
Build Trust and Grow Client Understanding of Your Brand
SEORDEV Internet Marketing Agency is an esteemed text message marketing company dedicated to helping businesses ensure the effectiveness and performance of their SMS marketing campaigns. Our strategies are aligned with the latest technological developments and industry trends to ensure success for our client's campaigns.
Partner with our SMS marketing company and reap the following benefits:
How To Get Started With SMS/MMS Marketing
Choose SEORDEV and Get the Most Out of Our Service
How do you launch your first SMS/MMS marketing campaign In three simple steps, you can sign up for bulk SMS marketing services